* Greenville Suzuki Strings Association and Greenville ISD regret we are unable to host the Greenville Suzuki Workshop until further notice.  Thank you for your interest in our workshop.  Producing the Workshop for you has been our great pleasure! *
_____________________________________________________________________________________________________________
HOST HOTEL FOR THE 2019 WORKSHOP  
Please ask for the Greenville Suzuki Workshop rate when
booking with the following hotel.
Click on the hotel name for more information about the special amenities offered at the Greenville location.
                  2019 Suzuki Workshop Host Hotel
This year we have partnered with Best Western Plus Monica Royale as our Host Hotel to give you the option and convenience of paying for your hotel stay and workshop fees all in one place.  Simply fill in the required information and check the appropriate boxes on the Workshop Registration Form to reserve and pay for your hotel room along with your Workshop fee.  The cost of a room is $94.92 tax included.    We think this special rate and the hotel's proximity to the Workshop will make the Best Western the best choice for your stay.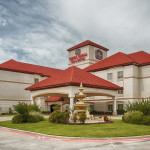 Best Western Plus Monica Royale
3001 Mustang Crossing
855-914-1897 (For Reservations)
903-454-3700
Rate: $84.00 per night, plus tax
The rate has been negotiated solely for the 2019 Greenville Suzuki Workshop. Anyone registering at The Best Western should ask for the special Greenville Suzuki Workshop rate.
Reservations for the Best Western can be made online with your workshop registration at this Greenville Suzuki Workshop website or personally by going to the Best Western URL:   https://www.bestwestern.com/en_US/book/hotel-rooms.44632.html?groupId=9U8WV5U0