FACULTY
Jennifer Burton
Jennifer Burton has been teaching Suzuki violin and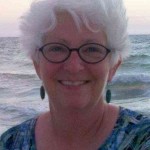 viola lessons since 1977 and currently teaches at the Aber Suzuki Center at the University of Wisconsin-Stevens Point, where she received her Master of Music Education Degree with Suzuki Emphasis with Margery Aber. Subsequent training was received from Paul Landefeld and John Kendall. Jenny taught in Dallas from 1993 to 2003 at the Suzuki Institute of Dallas and was a sole proprietor of Burton Suzuki Studio from 2003-2011. She taught for 17 years at UW-Stevens Point from 1977-1993 and enjoys being back in Stevens Point.
Jenny loves to teach and serve others in the Suzuki community. She has been a violin clinician at 200 workshops and institutes across the United States and served a three-year term on the SAA Board of Directors from 1996-1999. During this term, she helped create the first data base of local, state and provinical associations for the SAA. She also served on the SAA Conference Team in 2004 as Coordinator of Associations and has presented at four SAA conferences on how to create an association and on fund raising. Her lecture on "The Value of Group Classes" has been featured on Parents as Partners Online in 2012 and 2013.
Ms. Burton is a founding member of the Suzuki Association of Wisconsin (SAW), and the North Texas Suzuki Association (NTSA). As President of the NTSA, she successfully applied for Chapter Affiliate status for this group. She has also served as President for SAW and served on the Leadership Team for their annual retreats.
In 2014, Jenny was honored by the SAW with the Sensei Award for Leadership and Caring. She was given the Distinguished Service Award by the NTSA in 2005 and was awarded the Outstanding Violin Teacher Award at the Colorado Suzuki Institute in 2001.
Her publications include her book, Sharpen Your Tools: A Practice Companion for Suzuki Parents and Teachers, and numerous articles in the American Suzuki Journal.
Jenny enjoys walking, bicycling, bird watching, cats, stamp collecting and papermaking.
Tanya Lesinsky Carey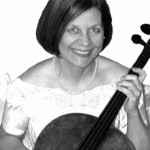 Dr. Tanya Carey has presented masterclasses and concerts in over thirty states and fifteen foreign countries.  Her experience includes assistant principal of the Milwaukee Symphony, prize-winning recordings with the Rochester Philharmonic, concerts in Tully and Carnegie Halls, concerto performances, and recordings with the Lydian Trio.  Education includes BM and MM from Eastman and DMA from the University of Iowa.  Illinois ASTA awarded her the 1993 "Oustanding Studio Teacher of the Year Award."  She professor emeritus from Western Illinois University, past-President of SAA, ISA Board Member, and listed in Who's Who in America.  Currently she teaches at Roosevelt University, is an active clinician, and author of Cello Playing is Easy, a series of books on playing the cello.  With her husband and friends she has released a CD, "Golden Celebration", celebrating their 50 years of making music together which has recieved positive national reviews and is available online.
Scott Conklin
Dr. Scott Conklin regularly appears as a recitalist,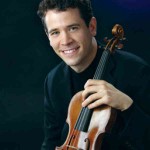 soloist, chamber musician, orchestral player, and clinician throughout the United States and abroad, and he is Associate Professor of Violin at The University of Iowa School of Music and a violin teacher at the Preucil School of Music. Conklin has performed with numerous orchestras, including the Louisville, Nashville, and Berlin Symphony Orchestras. He is the 2008 Iowa String Teachers Association Leopold LaFosse Teacher of the Year, and his album Violinguistics—American Voices is available on Albany Records. During his youth, Conklin studied with Carol Dallinger, Violin Professor at the University of Evansville. He holds a Bachelor of Music degree from The Cleveland Institute of Music, where he studied violin with David Updegraff and chamber music with Peter Salaff. Conklin also earned Master of Music and Doctorate of Musical Arts degrees from The University of Michigan School of Music as a student of Paul Kantor.
Terry Durbin
Kathryn Green-Holmes
Kathryn Green-Holmes has worked with and developed programs for children for over 20 years including teaching school in Dallas and Houston and directing numerous summer camps.  Currently, Kathryn is the Youth Director at United Presbyterian Church in Greenville.  She is a registered Suzuki Teacher and member of the Suzuki Association of the Americas.  Her Suzuki Method training includes Every Child Can with Judy Bossuat and Suzuki Early Childhood Education Stage 1 Training with Dorothy Jones.
Paul Landefeld

Paul Landefeld holds a Bachelor of Fine Arts in Viola Performance from Carnegie Mellon University and a Master of Music Education degree from Duquesne University in Pittsburgh. He has participated in Suzuki conferences, workshops, and institutes throughout the United States as well as Germany, Japan, Taiwan, Korea, and the Philippines.
In 1981 he received a certificate of Observation and Study from the Talent Education Research Institute in Matsumoto, Japan under the tutelage of Dr. Shinichi Suzuki. Mr. Landefeld performed with colleagues at the memorial service for Dr. Suzuki in March 1998 in Japan.
Mr. Landefeld taught in the Pittsburgh area for 20 years, both in public and private programs. He is the founder and former Executive Director of Talent Education of Greater Pittsburgh. Prior to moving to Dallas as the new Director of the Suzuki Institute of Dallas, he was Director of the American Suzuki Institute at the University of Wisconsin-Stevens Point. He also served as the Director of the Texas Christian University Suzuki Institute in Fort Worth.
He has held the position of CEO of the International Suzuki Association (ISA) from 2003 until July 1, 2011 and currently serves on the ISA Board of Directors as Member-at-Large.
Laura Lambeth Maxwell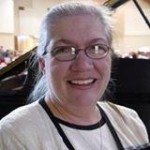 Laura Maxwell has played for the Greenville Suzuki program since its inception in 2002. With a Masters in Piano Performance, Laura has enjoyed 30 years of accompanying throughout the greater Dallas Metroplex and on three continents.  Recently Ms. Maxwell was the staff accompanist for the Festival Internacional de Música de Campina Grande in Brazil, as well as the Texas Flute Festival and the Texas Clarinet Colloquium.  She has also recently played in Carnegie Hall.  She is currently the staff accompanist at Texas A & M – Commerce.  When not accompanying, she runs a thriving piano studio in Greenville, Texas.
Sherry McKenzie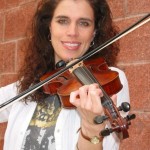 Sherry McKenzie originally from Idaho Falls, Idaho and now calling Burleson, Texas home, Sherry started fiddling at age 11 and has been studying, teaching, and performing ever since.  A multiple state, regional, national fiddle champion, she is also the first woman to win the World Fiddling Championships.  An experienced booking agent and producer of fiddle camps, contests and workshops, Sherry has completed her Suzuki violin teacher training at Texas Christian University and has incorporated many pedagogical ideas of the method into her teaching.  She and her husband, Joey—also a successful musician and instructor—own and operate McKenzie's Fiddle Studio in Burleson, Texas, specializing in stringed instrument repair and restoration, and the teaching and preserving of traditional Western swing, Vintage country, Old-time and Traditional Texas style fiddling.  Sherry and Joey are co-founders of the Bob Wills Fiddle Festival & Contest in Greenville, Texas.                                                                                                                                                www.twinfiddleproductions.com
 Danette Schuh

Danette Schuh is the Director of Dolce Music Studio, home of Dolce Strings and Dolce Babies, where she teaches violin, viola and Suzuki Baby classes. She has been teaching for over 25 years. Formerly the President of the Houston Area Suzuki Strings Association, she has been instrumental in bringing Suzuki ECE to the Houston area. She was the recipient of the Houston Music Teachers Association President's "Bravo" award and was named HMTA 2001 "Teacher of the Year". She holds a Bachelor of Music degree with honors from Indiana University. Mrs. Schuh also performs with the Möbius Chamber Ensemble and Houston's First Baptist Church Orchestra. She and her husband, Todd, reside in Sugar Land, Texas.
Ed Sprunger