FACULTY
Jennifer Burton
Jenny Burton has been teaching Suzuki violin and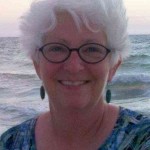 viola lessons since 1977 and currently teaches at the Aber Suzuki Center at the University of Wisconsin-Stevens Point, where she received her Master of Music Education Degree with Suzuki Emphasis with Margery Aber. Subsequent training was received from Paul Landefeld and John Kendall. Jenny taught in Dallas from 1993 to 2003 at the Suzuki Institute of Dallas and was a sole proprietor of Burton Suzuki Studio from 2003-2011. She taught for 17 years at UW-Stevens Point from 1977-1993 and enjoys being back in Stevens Point.
Jenny loves to teach and serve others in the Suzuki community. She has been a violin clinician at 200 workshops and institutes across the United States and served a three-year term on the SAA Board of Directors from 1996-1999. During this term, she helped create the first data base of local, state and provinical associations for the SAA. She also served on the SAA Conference Team in 2004 as Coordinator of Associations and has presented at four SAA conferences on how to create an association and on fund raising. Her lecture on "The Value of Group Classes" has been featured on Parents as Partners Online in 2012 and 2013.
Ms. Burton is a founding member of the Suzuki Association of Wisconsin (SAW), and the North Texas Suzuki Association (NTSA). As President of the NTSA, she successfully applied for Chapter Affiliate status for this group. She has also served as President for SAW and served on the Leadership Team for their annual retreats.
In 2014, Jenny was honored by the SAW with the Sensei Award for Leadership and Caring. She was given the Distinguished Service Award by the NTSA in 2005 and was awarded the Outstanding Violin Teacher Award at the Colorado Suzuki Institute in 2001.
Her publications include her book, Sharpen Your Tools: A Practice Companion for Suzuki Parents and Teachers, and numerous articles in the American Suzuki Journal.
Jenny enjoys walking, bicycling, bird watching, cats, stamp collecting and papermaking.
Tanya Lesinsky Carey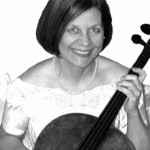 Dr. Tanya Carey has presented master  classes and concerts in over thirty states and fifteen foreign countries.  Her experience includes assistant principal of the Milwaukee Symphony, prize-winning recordings with the Rochester Philharmonic, concerts in Tully and Carnegie Halls, concerto performances, and recordings with the Lydian Trio.  Education includes BM and MM from Eastman and DMA from the University of Iowa.  Illinois ASTA awarded her the 1993 "Oustanding Studio Teacher of the Year Award."  She professor emeritus from Western Illinois University, past-President of SAA, ISA Board Member, and listed in Who's Who in America.  Currently she teaches at Roosevelt University, is an active clinician, and author of Cello Playing is Easy, a series of books on playing the cello.  With her husband and friends she has released a CD, "Golden Celebration", celebrating their 50 years of making music together which has recieved positive national reviews and is available online.
Scott Conklin
Dr. Scott Conklin regularly appears as a recit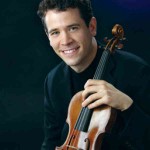 alist, soloist, chamber musician, orchestral player, and clinician throughout the United States and abroad, and he is Associate Professor of Violin at The University of Iowa School of Music and a violin teacher at the Preucil School of Music. Conklin has performed with numerous orchestras, including the Louisville, Nashville, and Berlin Symphony Orchestras. He is the 2008 Iowa String Teachers Association Leopold LaFosse Teacher of the Year, and his album Violinguistics—American Voices is available on Albany Records. During his youth, Conklin studied with Carol Dallinger, Violin Professor at the University of Evansville. He holds a Bachelor of Music degree from The Cleveland Institute of Music, where he studied violin with David Updegraff and chamber music with Peter Salaff. Conklin also earned Master of Music and Doctorate of Musical Arts degrees from The University of Michigan School of Music as a student of Paul Kantor.
Terry Durbin
Dr. Timothy (Terry) Durbin's unique brand of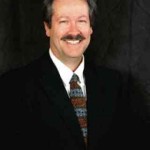 teaching excellence makes him one of the most sought-after clinicians/conductors in the country. With infectious enthusiasm and inspired musicianship, he brings smiles and laughter to students throughout the United States and around the world.  His dynamic teaching career includes over 800 workshops and institutes! His performance and teaching career stretches across the United States and Canada into Bermuda, Germany, Italy, China, Hong Kong, Malaysia, Indonesia and Singapore, and he has recorded two CDs, including the complete chamber music of Marcel Dupre for the Naxos label. He has directed the South Dakota and Montana All State Orchestras. He is the holder of the American Suzuki Institute Suzuki Chair Award for 2013. Terry Durbin is also an accomplished composer and notable arranger.
Dr. Durbin holds a DMA in orchestral conducting from Claremont Graduate University in Los Angeles, California, a Masters in violin performance from the University of Illinois, an undergraduate degree in violin performance from the University of Alabama, and is currently the director of the Suzuki String Program at the University of Louisville. He is a registered teacher trainer with the Suzuki Association of the Americas.
Terry lives with his wife, Sandy, on 75 acres north of Lexington, Kentucky. They have three children and two grandchildren. He believes in the magic of music's power to enrich our lives.
Muriel Kerr
Muriel Kerr is the Co-Director of the Greenville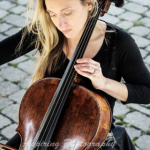 Suzuki Workshop and teaches cello within the Greenville Independent School District's Suzuki Strings program in addition to maintaining a private Suzuki studio, "Kerr Suzuki Strings".
Muriel Kerr, has performed with string ensembles worldwide at such venues as Carnegie Hall, Avery Fischer Hall/ Lincoln Center, Steinway Hall Gallery, The National Theatre and Concert Hall in Taipei Taiwan, Saga City Cultural Hall in Japan, Merkin Hall (NYC), Symphony Space (NYC), CBGB's, Middle East Down Stairs (Boston), Powell Symphony Hall (St. Louis), Chicago Symphony Hall, Uncommon Ground (Chicago) among other wonderful venues.  Her major teachers include Orion String Quartet Cellist, Timothy Eddy, and U. S. Presidential Scholar Teacher Recognition Award recipient, Professor Hans Jorgen Jensen.
She has taught cello privately for over 15 years, and holds a Bachelor and Masters Degree in Music Performance from Mannes College of Music and Northwestern University respectively.  She has played with Chicago Symphony's Civic Orchestra, Burlington Vermont's former professional string ensemble ME2/strings, Orchestra of Northern New York in Potsdam, Glens Falls Symphony, and World Civic Orchestra.  She was a permanent substitute for Glens Falls Symphony for their 2014 season and was selected as Principal Cello for World Civic Orchestra's Taipei-Japan Tour in 2014 where she performed the Swan Lake cello solo.
Muriel Kerr has recorded with many up and coming artists throughout the years, including Team Tomato, George Vala, Relax Your Ears, American Music Theatre Project and The Dent. She has performed in Master Classes for The Eroica Trio, The Orion Quartet, The Elements Quartet, Colin Carr, Arnold Steinhardt, Ronald Leonard, Tanya Carey, Eleonora Schoenfeld, Truls Mork and Janos Starker. Muriel has performed under the Baton of JoAnn Faletta, James DePreist, Kurt Masur, Leonard Slatkin, Bernard Haitnk among other world renowned Music Directors.
Paul Landefeld

Paul Landefeld holds a Bachelor of Fine Arts in Viola Performance from Carnegie Mellon University and a Master of Music Education degree from Duquesne University in Pittsburgh. He has participated in Suzuki conferences, workshops, and institutes throughout the United States as well as Germany, Japan, Taiwan, Korea, and the Philippines.
In 1981 he received a certificate of Observation and Study from the Talent Education Research Institute in Matsumoto, Japan under the tutelage of Dr. Shinichi Suzuki. Mr. Landefeld performed with colleagues at the memorial service for Dr. Suzuki in March 1998 in Japan.
Mr. Landefeld taught in the Pittsburgh area for 20 years, both in public and private programs. He is the founder and former Executive Director of Talent Education of Greater Pittsburgh. Prior to moving to Dallas as the new Director of the Suzuki Institute of Dallas, he was Director of the American Suzuki Institute at the University of Wisconsin-Stevens Point. He also served as the Director of the Texas Christian University Suzuki Institute in Fort Worth.
He has held the position of CEO of the International Suzuki Association (ISA) from 2003 until July 1, 2011 and currently serves on the ISA Board of Directors as Member-at-Large.
Laura Lambeth Maxwell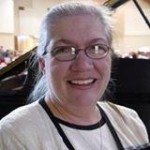 Laura Maxwell has played for the Greenville Suzuki program since its inception in 2002. With a Masters in Piano Performance, Laura has enjoyed 30 years of accompanying throughout the greater Dallas Metroplex and on three continents.  Recently Ms. Maxwell was the staff accompanist for the Festival Internacional de Música de Campina Grande in Brazil, as well as the Texas Flute Festival and the Texas Clarinet Colloquium.  She has also recently played in Carnegie Hall.  She is currently the staff accompanist at Texas A & M – Commerce.  When not accompanying, she runs a thriving piano studio in Greenville, Texas.
Sherry McKenzie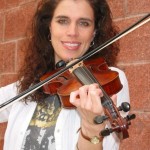 Sherry McKenzie originally from Idaho Falls, Idaho and now calling Burleson, Texas home, Sherry started fiddling at age 11 and has been studying, teaching, and performing ever since.  A multiple state, regional, national fiddle champion, she is also the first woman to win the World Fiddling Championships.  An experienced booking agent and producer of fiddle camps, contests and workshops, Sherry has completed her Suzuki violin teacher training at Texas Christian University and has incorporated many pedagogical ideas of the method into her teaching.  She and her husband, Joey—also a successful musician and instructor—own and operate McKenzie's Fiddle Studio in Burleson, Texas, specializing in stringed instrument repair and restoration, and the teaching and preserving of traditional Western swing, Vintage country, Old-time and Traditional Texas style fiddling.  Sherry and Joey are co-founders of the Bob Wills Fiddle Festival & Contest in Greenville, Texas.   www.twinfiddleproductions.com
Joshua Miller
Joshua Miller is a professional accompanist and entertainer. He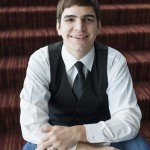 holds a degree in Piano Performance from Texas A&M University – Commerce where he studied with world-renown pianist, Luis Sanchez. Joshua has been featured as the pianist for both Jazz Ensembles as well as accompanied multiple choirs. He leads worship at his church and accompanies for various private studios, schools and theatres.
Margaux Matz Pisula
Margaux  Pisula is the Co-Director of the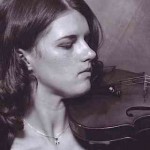 Greenville Suzuki Workshop and teaches violin and viola within the Greenville Independent School District's Suzuki Strings program in addition to taking private students after school.
Beginning her musical career through Suzuki violin lessons at the age of 9, Margaux earned her Bachelor's in Violin Performance at Duquesne University and then went on to pursue a Master's in Viola Performance at her alma mater. Margaux has studied primarily with Pittsburgh Symphony violist Marylene Gingras-Roy and additionally with Mary Persin, Paul Silver, Erika Eckert, and Matthew Daline.
Prior to coming to Greenville in August 2015, Margaux was on the faculty of the Pittsburgh Music Academy in Carnegie, Pennsylvania, teaching 15 students every week at the same school where she began her studies as a Suzuki student many years before. She also taught briefly through Hope Academy of Music and the Arts, Lyons Guitar & String, and at the Greater Pittsburgh Suzuki Institute. Notable Suzuki Pedagogues that Margaux has studied with include Sonja Zeithamel, Marilyn O'Boyle, Roger Stieg, Ronda Cole, William Preucil, Sr., and Dr. Julia Hardie. Margaux holds strongly to the beliefs of the Suzuki Method and Philosophy not only in terms of creating beautiful, kind-hearted people through playing the violin/viola, but also in shaping the world to become a better place for everyone.
In addition to her teaching, Margaux also maintains a rewarding musical career as a freelance musician. She has regularly performed with the Youngstown and Huntington Symphonies and as a substitute member with the Washington, Westmoreland, Johnstown, Wheeling, and Altoona Symphonies, the Erie Philharmonic, Pittsburgh Ballet Theatre Orchestra, Pittsburgh's Music on the Edge, and the Allegheny City Ragtime Orchestra. While at Duquesne, she had the privilege of working under conductors Jeffrey Turner and the late Sidney Harth. Margaux has also performed in the Brevard Music Festival (NC), Meadowmount (NY), the Green Mountain Chamber Music Festival (VT), and the Interharmony International Music Festival (Italy).
Margaux is happily married to her sweet husband and trombonist Aaron Pisula. They reside in Greenville with their sweet, but mischievious, green eclectus parrot, Jasper.
 Danette Schuh

Danette Schuh is the Director of Dolce Music Studio, home of Dolce Strings and Dolce Babies, where she teaches violin, viola and Suzuki Baby classes. She has been teaching for over 25 years. Formerly the President of the Houston Area Suzuki Strings Association, she has been instrumental in bringing Suzuki ECE to the Houston area. She was the recipient of the Houston Music Teachers Association President's "Bravo" award and was named HMTA 2001 "Teacher of the Year". She holds a Bachelor of Music degree with honors from Indiana University. Mrs. Schuh also performs with the Möbius Chamber Ensemble and Houston's First Baptist Church Orchestra. She and her husband, Todd, reside in Sugar Land, Texas.
Bill Shiflet
Bill Shiflet is a high school art teacher currently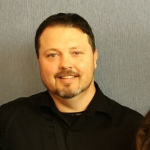 working at Greenville High School. This is his second year teaching art at the high school level. Mr. Shiflet began his teaching career in Greenville in 2004. He started as a 5th, and 6th grade Art teacher. After his first year of teaching art he transferred to the Middle School. There he began teaching 7th grade life science. He worked at the Greenville Middle School from 2005 to 2015. In 2015 he moved to the high school where he now teaches Art I, II, III, and IV. He is a certified Science teacher, and certified all level Art Teacher. At the moment he is working on illustrating his first children's book. The switch from science, to art has been a wonderful change. He loves teaching, and building relationships with students. He has such a passion for creating art. To be able to combine these two things is a lifelong dream come true for him.
Edmund Sprunger
Ed Sprunger is a registered SAA teacher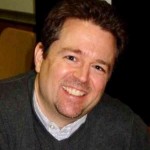 trainer. He has presented at numerous state, national, and international conferences and taught hundreds of workshops throughout North and South America. He holds a BA in music from Goshen College—violin with Lon Sherer, and piano and piano pedagogy with Marvin Blickenstaff. Also trained as a psychotherapist, Mr. Sprunger holds a master's in social work from the University of Michigan and extensive post-degree training with the Michigan and St. Louis Psychoanalytic Institutes. Additional violin studies with Chihiro Kudo and Reinaldo Couto (Alexander Technique/Violin). He has served on the SAA board, was chair of ASTA's Committee on Studio Instruction, and in 2004 received the ASTA Citation for Leadership and Merit. He is author of Helping Parents Practice,and Building Violin Skill, and is the past editor of the Violin Forum for American String Teacher. He sees child and adult patients at the Schiele Clinic and serves as director of the Child Development Program at the St. Louis Psychoanalytic Institute.
Troy Wagers
Troy Wagers, Chief Instructor of ATA Martial Arts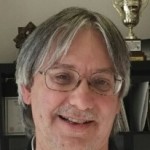 in Greenville, Texas, has trained in Taekwondo for over 6 years.  He holds the 2012 State Champion title for Weapons, Creative Forms, and Creative Weapons. He holds the 2013 State Champion title for Sparring and the 2014 State Champion title for Weapons.