FACULTY
Tanya Lesinsky Carey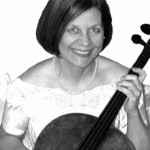 Dr. Tanya Carey has presented masterclasses and concerts in over thirty states and fifteen foreign countries.  Her experience includes assistant principal of the Milwaukee Symphony, prize-winning recordings with the Rochester Philharmonic, concerts in Tully and Carnegie Halls, concerto performances, and recordings with the Lydian Trio.  Education includes BM and MM from Eastman and DMA from the University of Iowa.  Illinois ASTA awarded her the 1993 "Oustanding Studio Teacher of the Year Award."  She professor emeritus from Western Illinois University, past-President of SAA, ISA Board Member, and listed in Who's Who in America.  Currently she teaches at Roosevelt University, is an active clinician, and author of Cello Playing is Easy, a series of books on playing the cello.  With her husband and friends she has released a CD, "Golden Celebration", celebrating their 50 years of making music together which has recieved positive national reviews and is available online.
Mary Margaret Haraden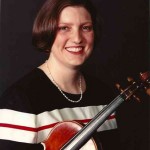 Mary Margaret Haraden began her Suzuki violin training at the age of four.  She was one of the first students in the Amarillo College Suzuki Program.  She studied violiln with Dr. James Barber at Texas Tech University, where she earned her Bachelor's and Master's degrees, and elementary teaching certificate.  At Texas Tech, she began Teacher Training and taught violin and music theory in the Suzuki Program under Barbara Barber.  When she returned to Amarillo (after some adventures) she taught in the Amarillo College Suzuki Program.
In 2001 Mary Margaret moved to the DFW metroplex to teach in the newly created Suzuki Strings Program in the Hurst-Euless-Bedford ISD.  Although originally hired to teach violin, she now also teaches viola, cello, and bass.  She enjoys collaborating with the eight other Suzuki teachers in the program.

Julia Hardie

Dr. Julia Hardie is the founder and director of the Central Texas String Academy, a large Suzuki program in Waco,  TX. Dr. Hardie is a Suzuki Association of the Americas viola teacher trainer. Her background includes a DMA in Viola Performance and Pedagogy from the University of Iowa under William Preucil, Sr.. Dr. Hardie has studied with violists, Bruno Giuranna and Paul Doktor. Julia has served on the faculties of New Mexico State University and Baylor University, and as conductor of the Waco Youth Orchestra. Currently, in addition to her viola and violin teaching, she is assistant principal violist of the Waco Symphony.
Davis Holden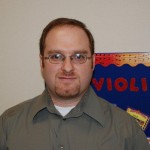 Davis Holden recently shifted careers after serving over 7 years for the Greenville Independent School District's Suzuki Strings Program in Greenville, Texas. During that time he also directed the Greenville Suzuki Workshop, a weekend workshop for Suzuki string families. He has co-presented at the Suzuki Association of the Americas Biennial Conference on Suzuki in the Schools and has taught extensively in both public and private settings. He is a registered Suzuki violin teacher and has degrees in viola performance from Washburn University and the Cleveland Institute of Music.
Kathryn Green-Holmes
Kathryn Green-Holmes has worked with and developed programs for children for over 20 years including teaching school in Dallas and Houston and directing numerous summer camps.  Currently, Kathryn is the Youth Director at United Presbyterian Church in Greenville.  She is a registered Suzuki Teacher and member of the Suzuki Association of the Americas.  Her Suzuki Method training includes Every Child Can with Judy Bossuat and Suzuki Early Childhood Education Stage 1 Training with Dorothy Jones.
Paul Landefeld

Paul Landefeld holds a Bachelor of Fine Arts in Viola Performance from Carnegie Mellon University and a Master of Music Education degree from Duquesne University in Pittsburgh. He has participated in Suzuki conferences, workshops, and institutes throughout the United States as well as Germany, Japan, Taiwan, Korea, and the Philippines.
In 1981 he received a certificate of Observation and Study from the Talent Education Research Institute in Matsumoto, Japan under the tutelage of Dr. Shinichi Suzuki. Mr. Landefeld performed with colleagues at the memorial service for Dr. Suzuki in March 1998 in Japan.
Mr. Landefeld taught in the Pittsburgh area for 20 years, both in public and private programs. He is the founder and former Executive Director of Talent Education of Greater Pittsburgh. Prior to moving to Dallas as the new Director of the Suzuki Institute of Dallas, he was Director of the American Suzuki Institute at the University of Wisconsin-Stevens Point. He also served as the Director of the Texas Christian University Suzuki Institute in Fort Worth.
He has held the position of CEO of the International Suzuki Association (ISA) from 2003 until July 1, 2011 and currently serves on the ISA Board of Directors representing the U.S. as Member-at-Large.
Laura Lambeth Maxwell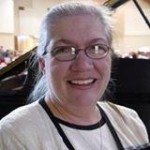 Laura Maxwell has played for the Greenville Suzuki program since its inception in 2002. With a Masters in Piano Performance, Laura has enjoyed 30 years of accompanying throughout the greater Dallas Metroplex and on three continents.  Recently Ms. Maxwell was the staff accompanist for the Festival Internacional de Música de Campina Grande in Brazil, as well as the Texas Flute Festival and the Texas Clarinet Colloquium.  She has also recently played in Carnegie Hall.  She is currently the staff accompanist at Texas A & M – Commerce.  When not accompanying, she runs a thriving piano studio in Greenville, Texas.
Sherry McKenzie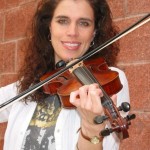 Sherry McKenzie originally from Idaho Falls, Idaho and now calling Burleson, Texas home, Sherry started fiddling at age 11 and has been studying, teaching, and performing ever since.  A multiple state, regional, national fiddle champion, she is also the first woman to win the World Fiddling Championships.  An experienced booking agent and producer of fiddle camps, contests and workshops, Sherry has completed her Suzuki violin teacher training at Texas Christian University and has incorporated many pedagogical ideas of the method into her teaching.  She and her husband, Joey—also a successful musician and instructor—own and operate McKenzie's Fiddle Studio in Burleson, Texas, specializing in stringed instrument repair and restoration, and the teaching and preserving of traditional Western swing, Vintage country, Old-time and Traditional Texas style fiddling.  Sherry and Joey are co-founders of the Bob Wills Fiddle Festival & Contest in Greenville, Texas.                                                                                                                                                www.twinfiddleproductions.com
Darla Meek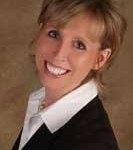 Darla Meek serves as Music Education Coordinator at Texas A & M University-Commerce, teaching undergraduate and graduate music education classes and supervising student teachers.  Prior to this position, she was a public school elementary music and movement specialist.  In 2007, her entire fifth grade class was selected to perform an original music and movement production for the Orff Schulwerk meeting and reception at the annual Texas Music Educators Conference in San Antonio.
She earned a Bachelor's of Music Education from Dallas Baptist University, and a Master's of Music, summa cum laude, at Southern Methodist University in Dallas.  Mrs. Meek also holds a Performer's Certificate from the Performing Artist's Musical Theatre Conservatory in Dallas.  She earned her Orff Schulwerk certification and Master Class level at SMU, and apprenticed in Basic Pedagogy at University of Saint Thomas in Minnesota.  Mrs. Meek serves as a national teacher trainer for the American Orff Schulwerk Association in both pedagogy and movement for Orff Levels courses.  She will complete her Kodaly certification this August at University of Houston.
Mrs. Meek is a member of several professional organizations in addition to AOSA, including the Organization of American Kodaly Educators, the Kodaly Educators of Texas, the Texas Choral Directors Association, the Texas Music Educators Association, the Dalcroze Society of America, and MENC, the National Association for Music Education.  She is a past President of the North Texas Chapter of AOSA.
Patricia Purcell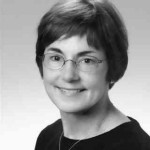 Patricia Purcell has been an active member of the SAA for more than 20 years. She teaches in a unique Suzuki in the Schools program in the Hurst-Euless-Bedford School District. She is currently president of the North Texas Suzuki Association and works with Fort Worth-area Suzuki teachers to provide students opportunities for education and performance, primarily through the Suzuki Program of Youth Orchestra of Greater Fort Worth. She has organized teacher development workshops and assisted in establishing teacher training at the DFW WOW Suzuki Institute. While a member of the TCU School of Music faculty, she directed the TCU Suzuki Institute.
Ms. Purcell holds degrees from Texas Christian University and studied violin with Fredell Lack at the University of Houston. She taught in the Suzuki program while studying at The Hartt School of Music. She currently serves on the SAA Conference Committee and is a Past Member of the SAA Board of Directors.
Danette Schuh

Danette Schuh is the Director of Dolce Music Studio, home of Dolce Strings and Dolce Babies, where she teaches violin, viola and Suzuki Baby classes. She has been teaching for over 25 years. Formerly the President of the Houston Area Suzuki Strings Association, she has been instrumental in bringing Suzuki ECE to the Houston area. She was the recipient of the Houston Music Teachers Association President's "Bravo" award and was named HMTA 2001 "Teacher of the Year". She holds a Bachelor of Music degree with honors from Indiana University. Mrs. Schuh also performs with the Möbius Chamber Ensemble and Houston's First Baptist Church Orchestra. She and her husband, Todd, reside in Sugar Land, Texas.
Cindy Williams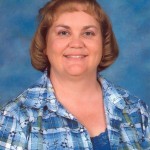 Cindy Williams is the Fine Arts Facilitator for the Greenville Independent School District and is finishing her 32nd year as the Music Specialist at Carver Elementary School in Greenville. She is also an adjunct instructor for Texas A&M University in Commerce. She graduated from East Texas State University with a Bachelor of Music Education and a Master of Elementary Education.